e-Coaster 2.0
The E-Coaster is an electric Cross Trekking bike with aluminum frame and 28-inch wheels. There are three versions with the Flow 1.0, Flow 1.5 and Flow 1.5+ battery option and with the autonomy being differentiated for each version. Available in matte black with black gloss accents.
Technical Specifications
Battery
Panasonic Lithium 36V, 250 Wh, with three battery options
Option battery FLOW 1.0
1.349 € Range: 40 km, Nominal capacity 7Ah, Weight 1,5 kg
Option battery FLOW 1.5
1.449 € Range: 50 km, Nominal capacity 8.7Ah, Weight 2 kg
Option battery FLOW 1.5 Plus
1.549 € Range: 60 km, Nominal capacity 10.5 Ah, Weight 2 kg
Display
Real-time speed / Average speed / Maximum speed / Trip odometer / Total trip odometer / Battery level / Environment temperature / Assistance level / Instantaneous power consumption / Brake lever status / Real-time input voltage / Backlight
Frame
Aluminium 6061 Trekking Geometry
Due to the special conditions caused by Covid-19 the technical specifications of the bicycles are indicative and subject to change
Details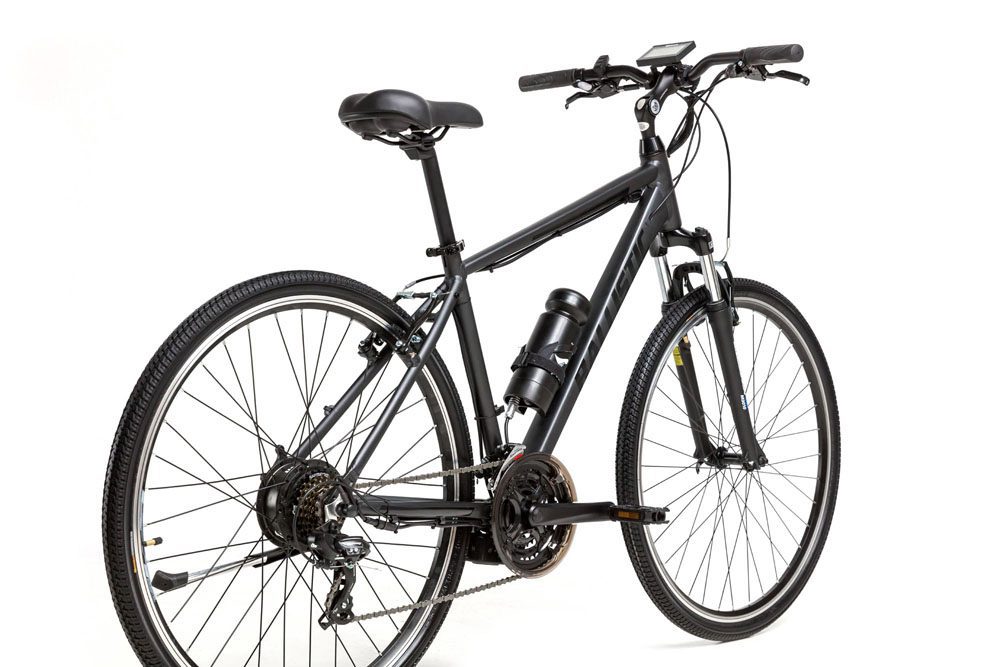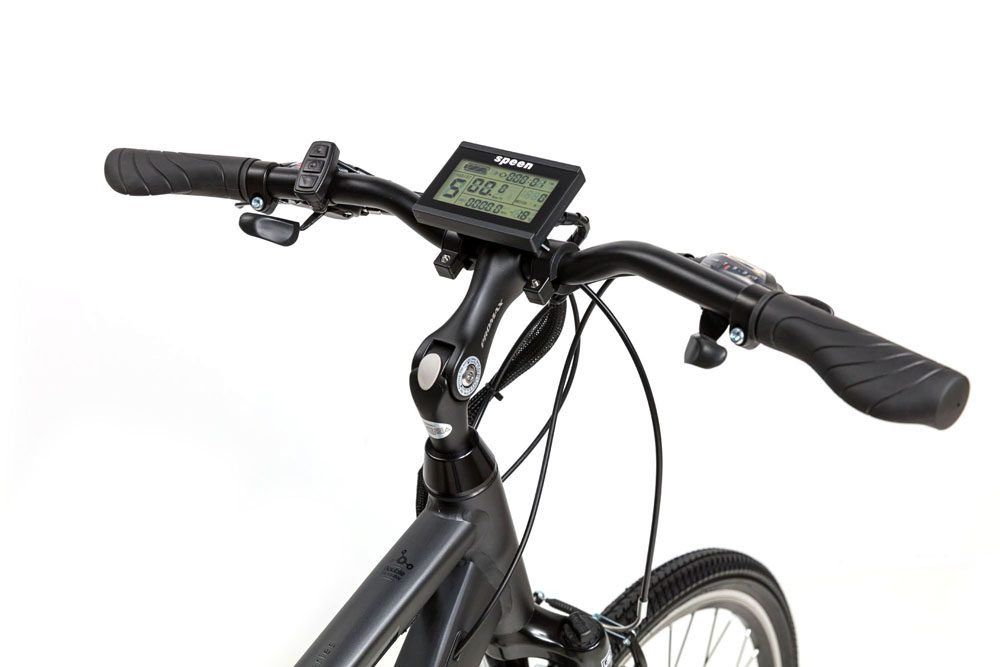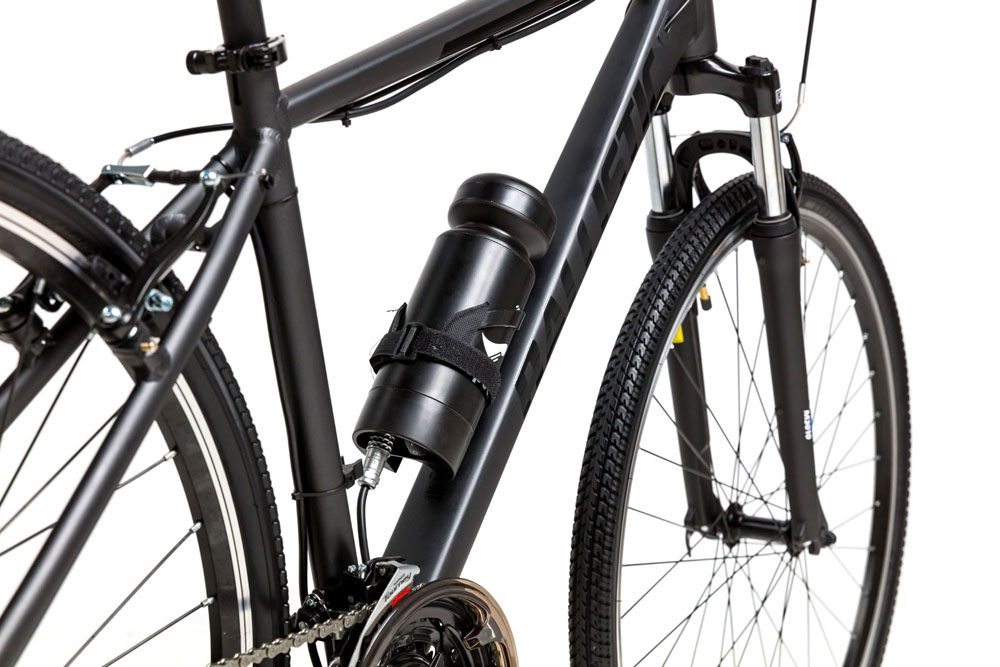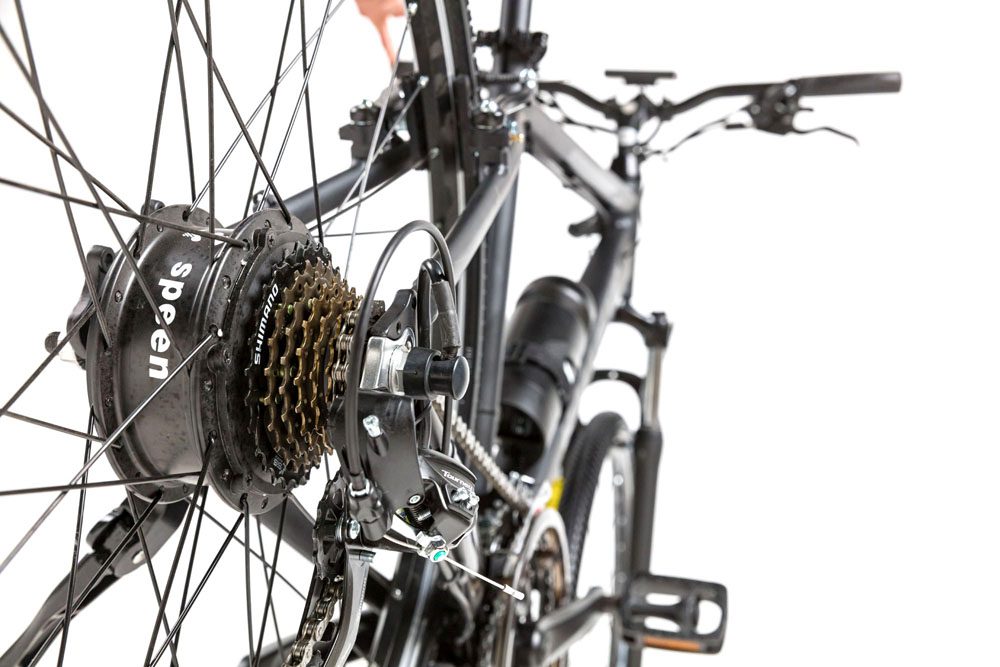 Size chart
This chart is a simple guide based on the average person. We strongly recommend you to visit and talk to one of our experienced dealer. They can advise you personally based on your individual needs.
| Frame Size | Rider Height |
| --- | --- |
| 47 | 165 - 180 cm |
| 53 | 180 - 190 cm |
| 58 | 190 + cm |
Geometry
Size
A - Chain Stay
B - Top Tube Horizontal
C - Seat Tube
D - Reach
E - Stack
F - Head Tube
G - Seat Tube Angle
H - Head Tube Angle
47
445
585
470
393
628
140
73°
71°
53
445
595
530
400
638
150
73°
71°
58
445
605
580
407
648
160
73°
71°