e-Bike
Get to know the new Ballistic's e-Bikes and e-kit that can be adjusted to any type of bike.
Bikes with electric assistance is not a new trend but an alternative way of transportation. The use of e-Bikes is gaining more and more supporters as it provides a solution to the big problem of transport in cities. Quick and easy transport without a need of driver's license, low cost of usage as it relies only on the charge of the battery, zero transport charges, and very low maintenance cost, are the direct advantages of the daily use of an e-Bike.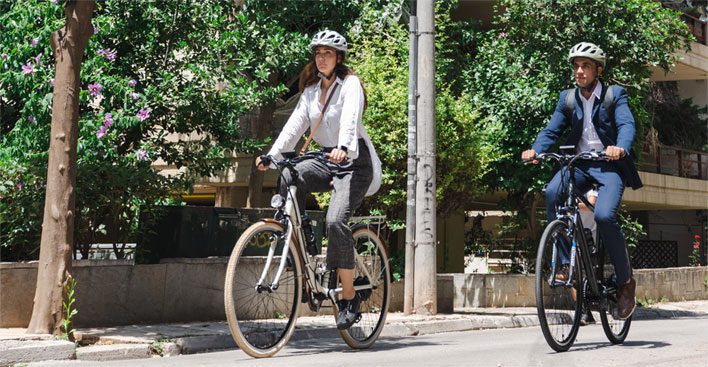 Choose your Ballistic e-Bike or adapt the e-kit to your bike!
Ballistic e-Bikes are the perfect solution for your commuting, as they combine high quality at a accessible price. The bikes are equipped with the lightest and most flexible electric assistance system in the Greek market. Created by Speen , a Greek company, the direct service is the perfect plus. Ballistic can adjust the electric assistance system on almost all the bike range.
Change your everyday commuting by choosing our e-Bikes

Speen Flow Series
The best Wh/kg efficiency
Get to know our e-kit that we use on our bikes and can be adjusted to your own bike.
Motor:
Rated Voltage 36V
Nominal power 250W
Peak power 250W
Weight 2.6 kg
Decibel <50dB
Controller:
Positioned on bottom bracket
LCD Screen:
Instantaneous power consumption
Backlight
Real-time speed
Average speed
Trip odometer
Total trip odometer
Battery level
Environment temperature
Assistance level
Battery:
Choose your battery from our three models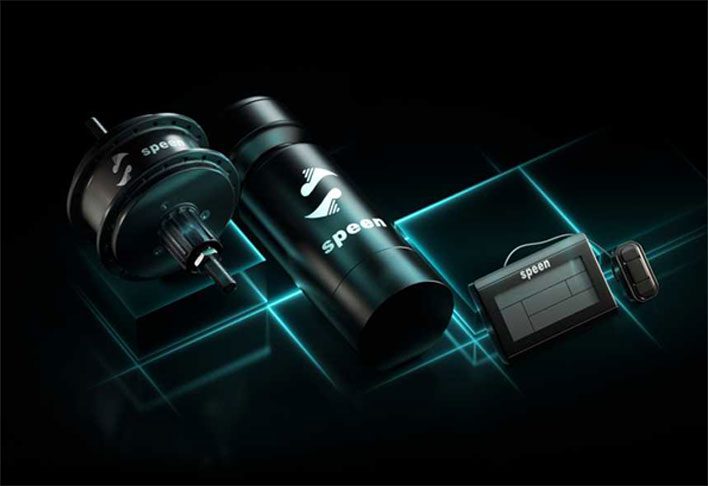 Technical specifications:
Flow 1
(899€):
Flow 1.5
(999€):
Flow 1.5+
(1099€):
Weight:
1.5 kg
2 kg
2 kg
Energy capacity:
250 Wh:
315 Wh
380 Wh
Range:
30-100km (40km with average use)
37.5-125km (50km with average use)
45-150km (60km with average use)
Battery packs:
Lithium Panasonic
Lithium Panasonic
Lithium Panasonic
Charge cycles:
2000 (with proper use 2/3 of initial capacity)
2000 (with proper use 2/3 of initial capacity)
2000 (with proper use 2/3 of initial capacity)
Rated Voltage:
36V
36V
36V
Nominal capacity:
7Ah
7Ah
10,5Ah
Protection circuit:
Voltage (high/low), Maximum current flow, High temperature
Voltage (high/low), Maximum current flow, High temperature
Voltage (high/low), Maximum current flow, High temperature
Body:
Aluminum
Aluminum
Aluminum